Book, Booklet
Training course, E-learning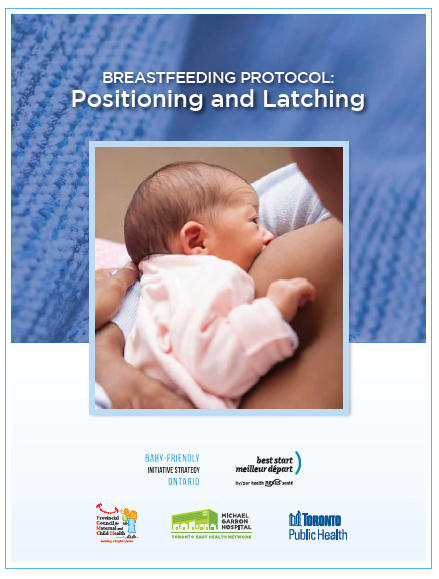 The Breastfeeding Protocols, designed for health care providers, include normal breastfeeding, breastfeeding concerns and management suggestions.  The 2013 version of the Breastfeeding Protocols for Health Care Providers and E-Learning modules are being revised to reflect current evidence-based research.
The BFI Strategy for Ontario and TPH are releasing revised protocols and E-Learning modules as they are completed.
Now available are:
For the complete set of TPH 2013 protocols click here.
Health Agency:
Toronto Public Health & BFI Strategy for Ontario
Category:
Professional/Service provider
Population:
Professional/Service provider
Step:
Step 1
Step 2
Step 3
Step 4
Step 5
Step 6
Step 7
Step 8
Step 9
Step 10
WHO Code
Topic:
Learning to breastfeed
Assessing breastfeeding
Risks of not breastfeeding
Skin-to-skin
Hand expression
Supporting breastfeeding
Breastfeeding challenges
Education for direct care providers
Education for primary care providers